NetDebit Gateways (interfaces)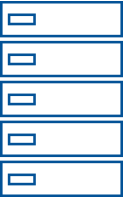 In order to link to the NetDebit payment, make a gateway available to us on your server, which carries out the necessary steps in order to ensure that your customers have access to the booked offer.
NetDebit offers a selection of standard gateways to link the payment system with which the normal application cases are covered.
The Gateway is automatically contacted in the background by the NetDebit system after the booking has been carried out independent of browser activities by the customer. The transfer of the booking data is carried out by HTTP-Post.